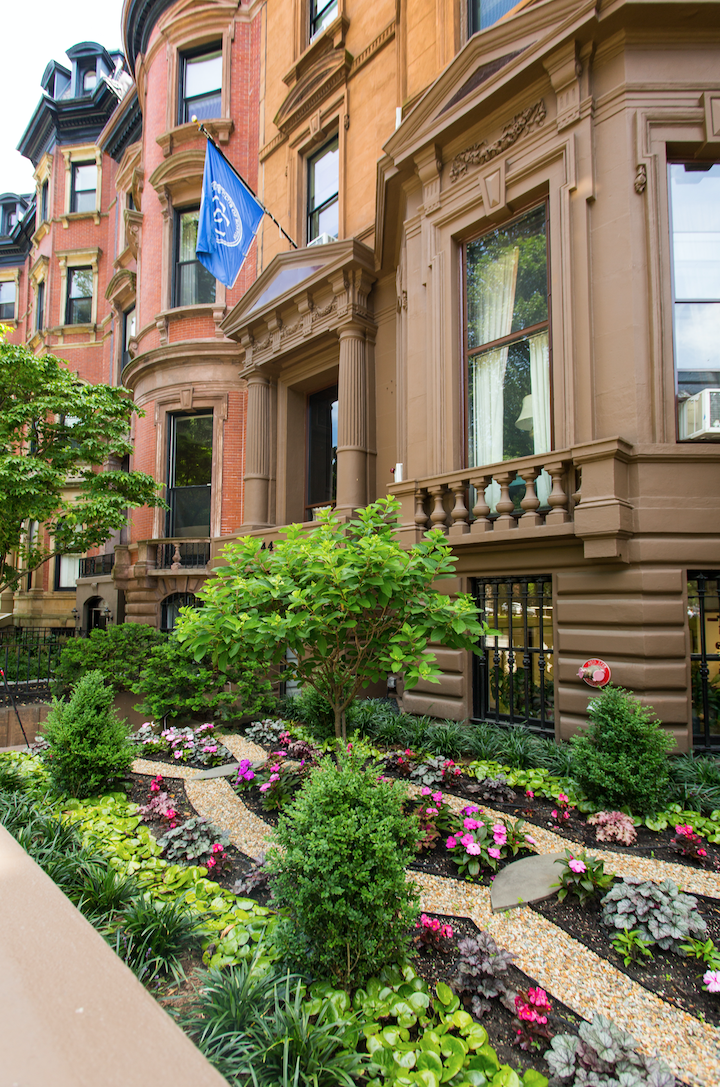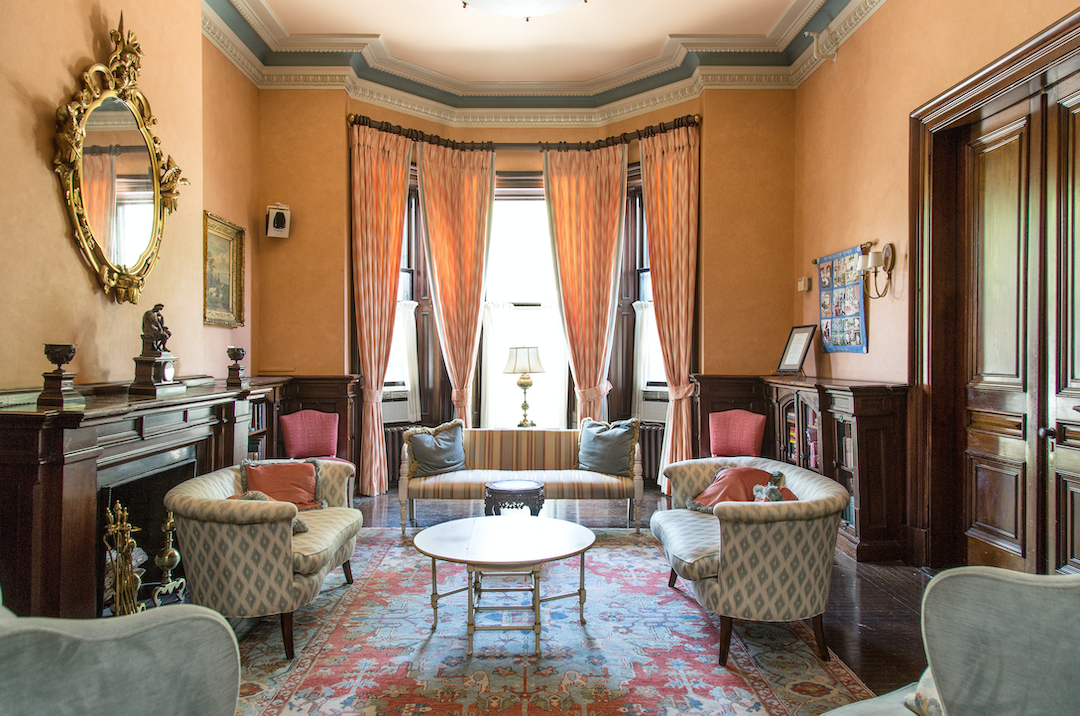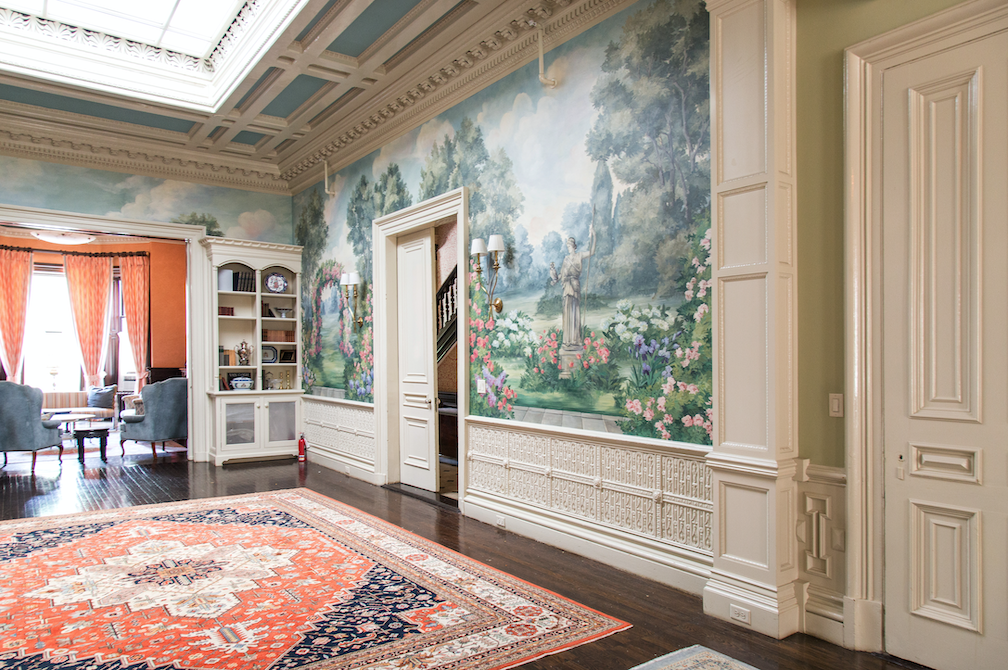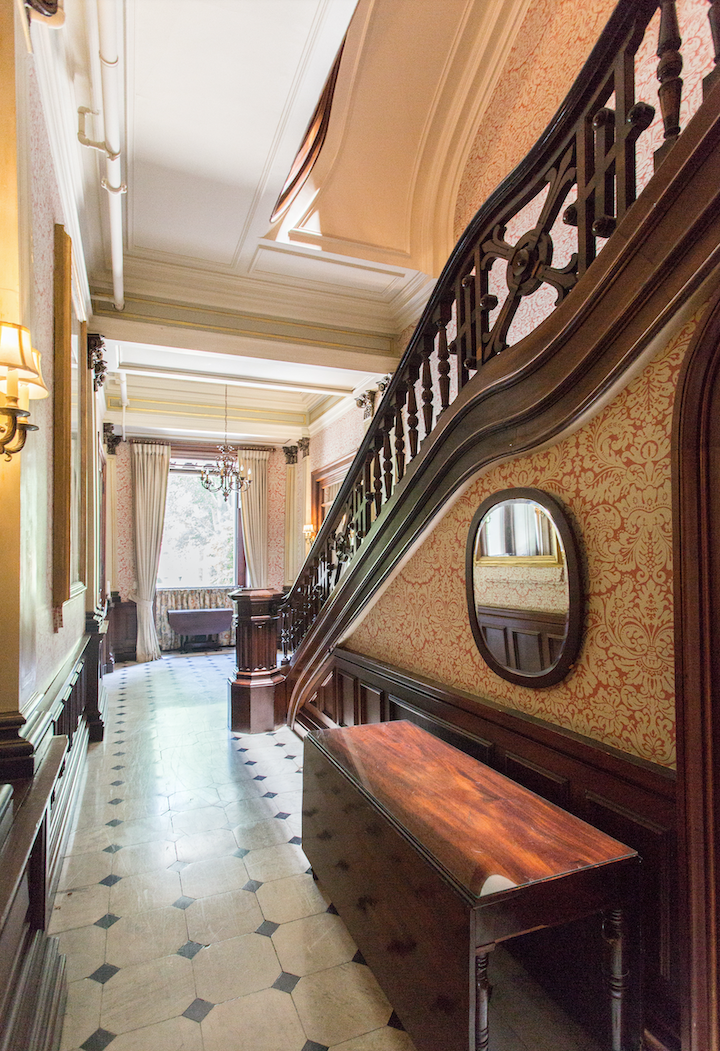 College Club of Boston
The College Club of Boston contracted us to install the city-mandated sprinkler system throughout its five floors. This was a daunting task because of the age of the building (1809), the occupancy of the 11 bed & breakfast rooms and baths, and preservation of the décor that had been updated only 10 years prior.
The completed installation had to meet the city codes and look like it was always part of the building, which included putting sprinkler heads in a large ballroom with a hand-painted mural. Luckily the ceilings are 18 feet high with detailed moldings to hide the pipes.